Nature Knows Best.
SurFunction GmbH uses a new laser structuring technology, called DLIP ("Direct Laser Interference Patterning"), for the surface functionalization of customer products on large-scale industrial applications.
With the DLIP-Technology, you create functional surfaces from living nature onto your products – across scales (sub-µm to µm), highly precise, automated and in record speed (m²/min).
With SurFunction GmbH, you start into the next generation of your products with enormous quality improvements in the megatrends energy and resources, mobility and health.
Your receive everything from one supplier, from the DLIP-Feasibility, over the DLIP-Pre-Series up to DLIP-Series. This way, you will prepare your success in the future with only one partner, SurFunction.
SurFunction GmbH in numbers
The Founders of SurFunction
The company's technical foundation was laid almost 20 years ago in Saarbrücken, where SurFunction is now based. The founding of SurFunction, the operational start in 2021 and the consistent further development of DLIP technology has now opened a door for industrial application.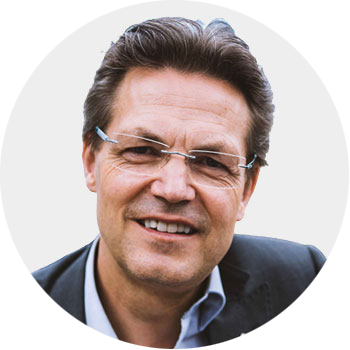 Prof. Dr. Frank Mücklich
Co-founder of SurFunction and head of the Chair for Functional Materials at Saarland University.
He recognized the potential of a simple physical effect to create microscopically small surface structures based on the interaction of electromagnetic waves (interference): Direct Laser Interference Patterning "DLIP" was born.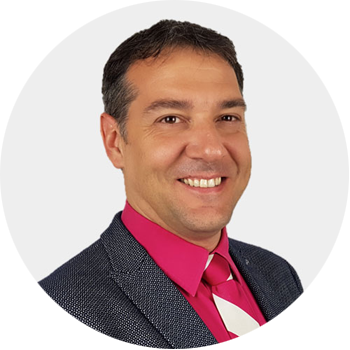 Prof. Dr. Andrés Lasagni
Co-founder of SurFunction and holder of the professorship for laser-based methods of large-area surface structuring at the TU Dresden.
In the following years he developed a compact optical system for the fast and economic use of the DLIP effect on almost any surface.
Over the last 20 years, the two professors have laid all the crucial foundations of DLIP technology with groundbreaking research work. These efforts have resulted in prestigious awards, many dissertations and more than 200 specialist articles. This experience and the know-how built up over the years is part of SurFunction GmbH, which started operations in 2021.
Dominik Britz, Dr.-Ing.
Co-founder of SurFunction and CEO
In 2013, Dr. Dominik Britz took over the operational management of MECS. With him as leader, the successful transfer of DLIP technology could finally be achieved from laboratory experiments to industrial applications.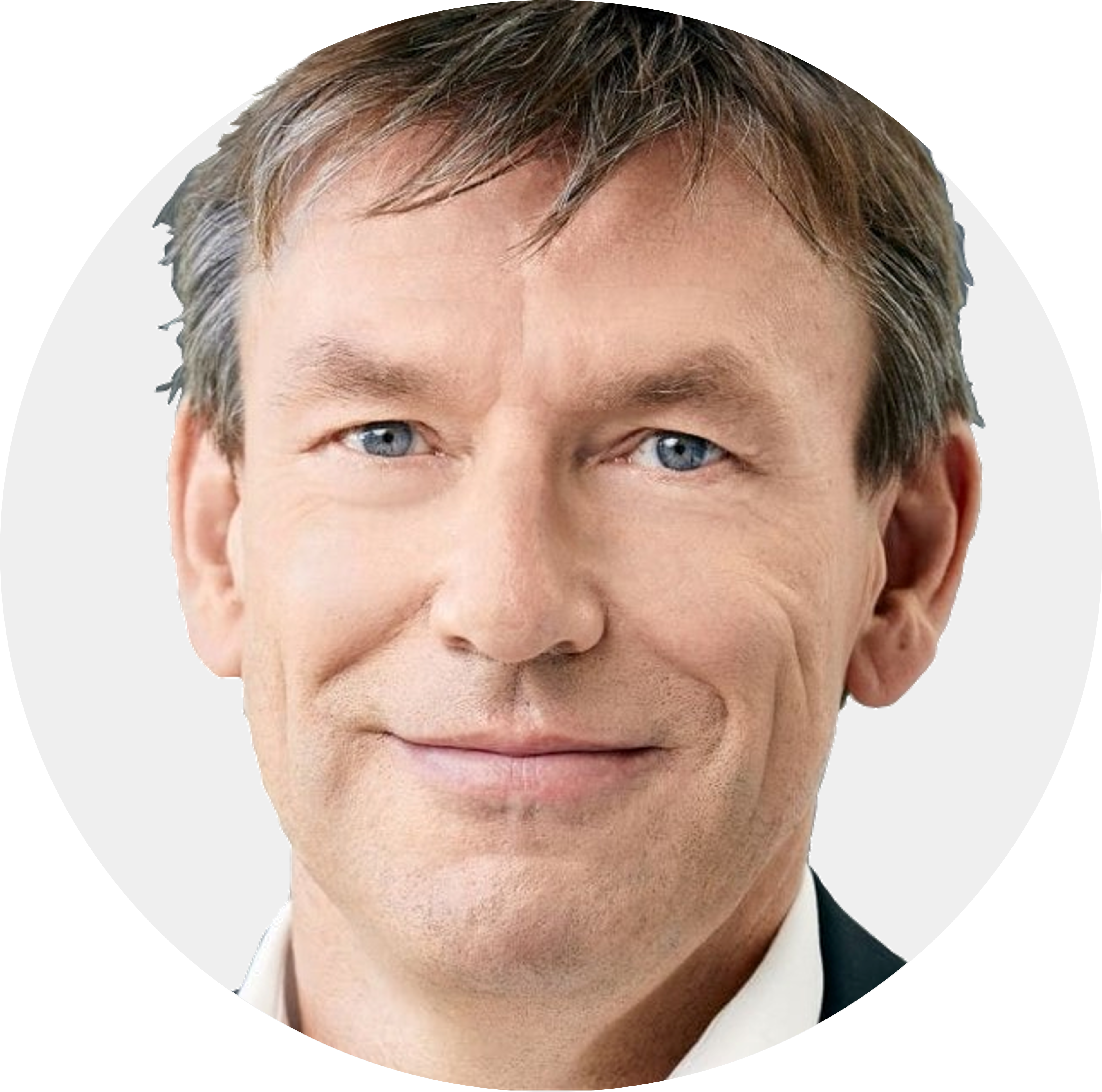 Ralf Zastrau
Co-founder of SurFunction and CEO
Ralf Zastrau is responsible for strategy, corporate development and corporate communications. He accompanies the company as managing director and drives the change from a scientific start-up to a market-oriented technology company. Ralf Zastrau has many years of experience in surface technology, both in medium-sized businesses and in international corporations.
Awards & Distinctions
In addition to the German High Tech Champion Prize (2011) and Green Photonics Award (2015), the team was able to use DLIP technology to win the renowned Berthold-Leibinger Innovation Prize (2016) and the Löhn Prize (2019) for the best technological transfer achievement of the year. As a result, the achievements were recognized with many other prizes and recognitions.
Team
SurFunction GmbH is represented by the founders, shareholders and managing directors Dr. Dominik Britz and Ralf Zastrau.
SurFunction stands for highly qualified experts from various disciplines. All employees are at the heart of SurFunction's success and combine valuable expertise in the areas of science, materials technology, engineering, chemistry, business administration and computer science.
SurFunction is very proud of a diverse team that brings different levels of experience from seven nationalities.
Advisory Board
Our advisory board combines technological excellence with industry experience. His primary task is to actively support business development and the role of advising and supporting the management in key decision-making issues.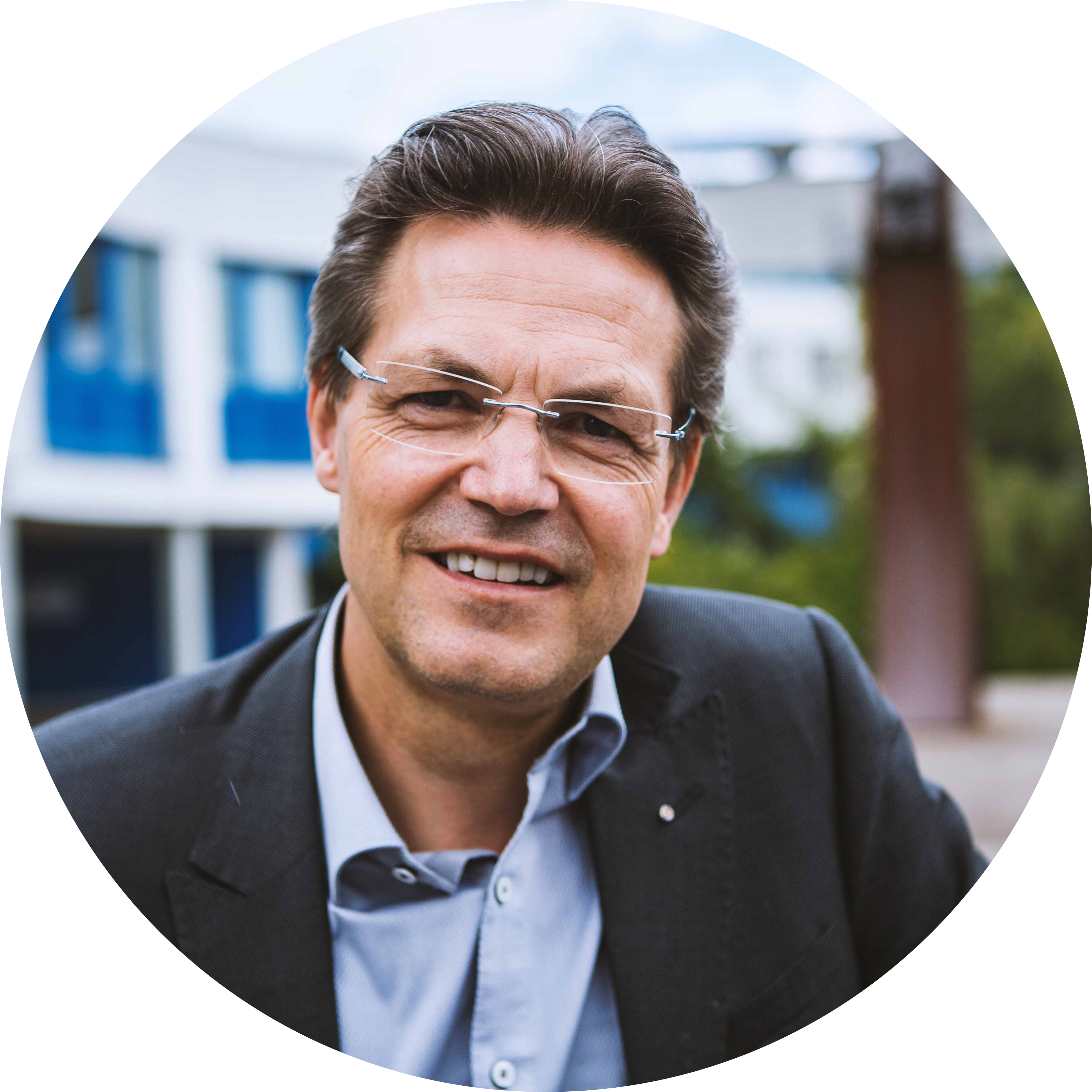 Prof. Dr. Frank Mücklich
Chairman of the advisory board
Head of the Chair of Functional Materials at Saarland University and co-founder of SurFunction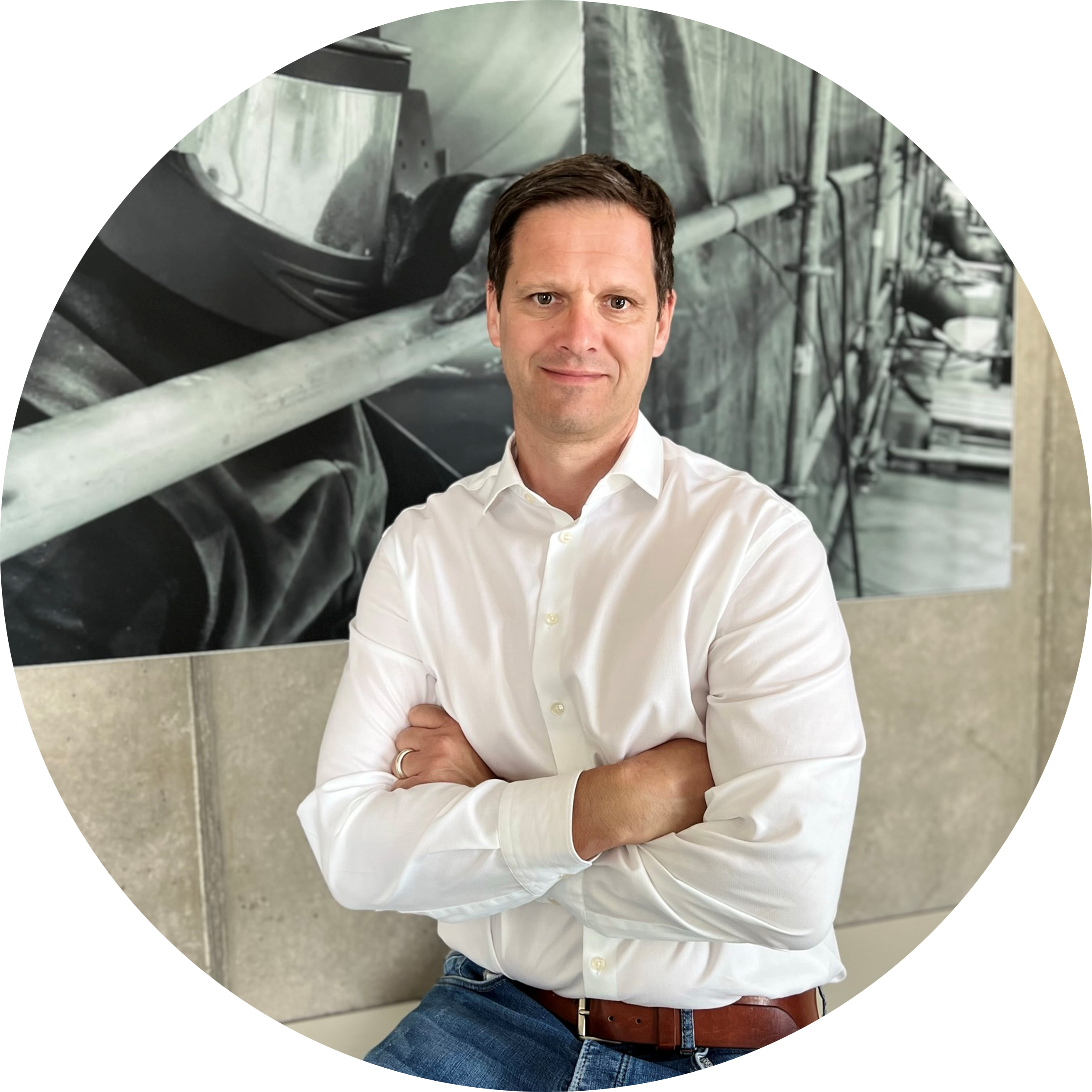 Dr. Andreas Leffer
Member of the advisory board
General Manager Stahl- und Apparatebau Hans Leffer GmbH & Co. KG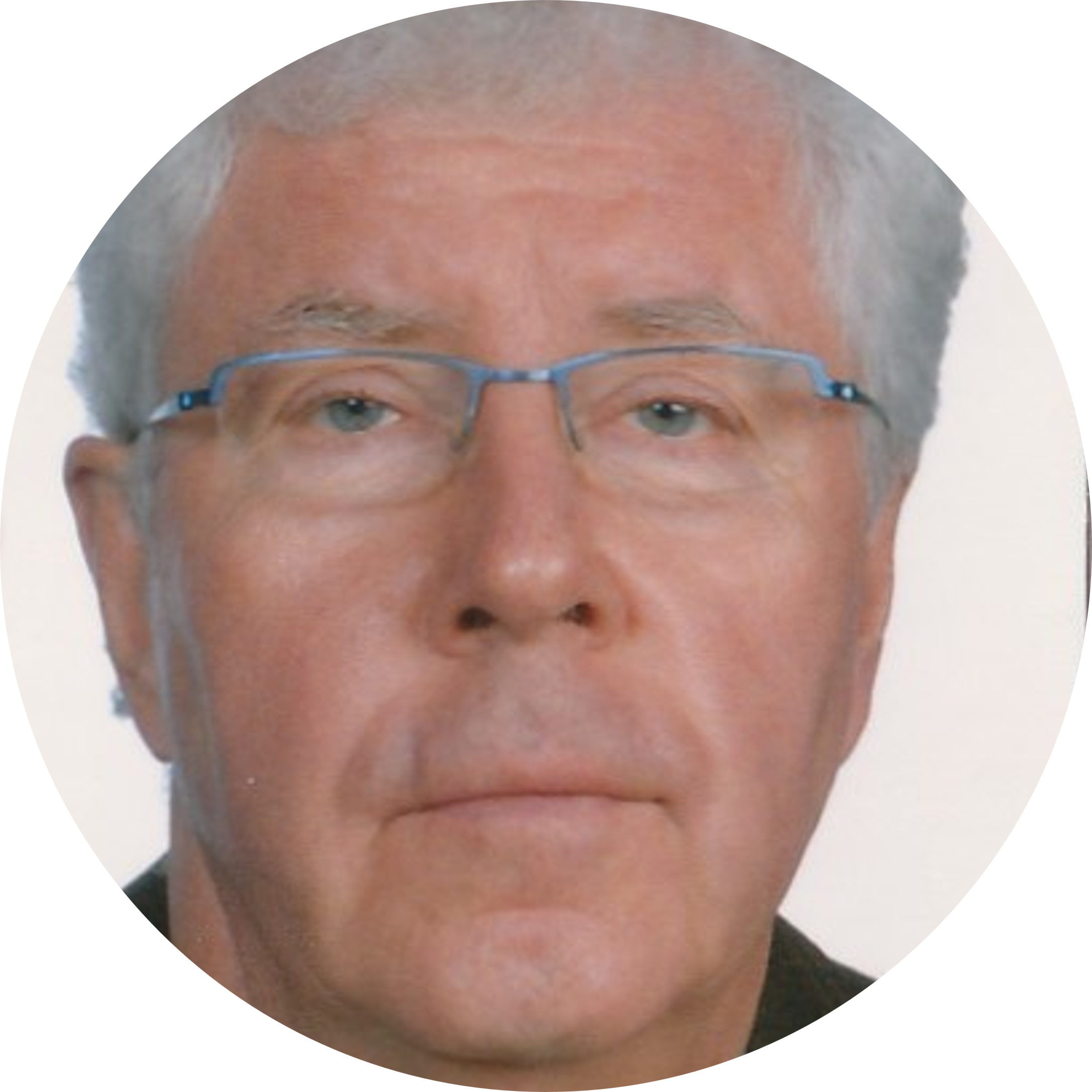 Hartmut Gottschild
Member of the advisory board
Freelance management consultant with many years of management experience in international industrial companies
THE history of DLIP technology
Read more about the history of Direct Laser Interference Patterning (DLIP)
Early 90s | The inspiration
Prof. Dr.-Ing. Frank Mücklich was inspired by Prof. Stutzmann at the Technical University of Munich to use the principle of local crystallization of amorphous layers by laser interference in the field of structural metallurgy.
1997 | The scientific start
Prof. Dr.-Ing. Frank Mücklich is the first materials researcher to win the Alfried Krupp Prize for his research.
1997+ | Construction of the first DLIP nanosecond laser
Prof. Dr.-Ing. Frank Mücklich buys a nanosecond laser for his Chair of Functional Materials at Saarland University. During experiments, it was noticed that in addition to the structural metallurgy, i.e. the structural change inside, the micro-topography of the surface (the nature of the surface) could also be precisely and periodically controlled in a single step as a function of the number of coherent laser beams and their angles to one another . Direct Laser Interference Patterning was born.
2006 | Crucial DLIP PhD
Prof. Dr.-Ing. Lasagni receives his doctorate with honors for his thesis on laser interferencestructuring metallurgy in the micro/nano range ("Advanced design of periodical structures by laser interference metallurgy in the micro/nano scale on macroscopic areas").
Prof. Dr.-Ing. Lasagni received the renowned Masing Memorial Prize from the DGM.
For the particularly successful publications, the jury of the International Journal of Materials Research – IJMR awards Prof. Dr.-Ing. Frank Mücklich and his team the DGM Werner Koester Prize.
2008 | Development of compact DLIP optics
Prof. Dr.-Ing. Lasangi returns to Germany with a Fraunhofer Attract grant after his postdoctoral period as a Humboldt fellow in the USA. He sets up a research team on the subject of "Surface Functionilization" at the Fraunhofer IWS in Dresden.
Prof. Dr.-Ing. Lasagni develops the compact optics for today's DLIP technology, which are crucial for robust applications.
At the same time, Prof. Dr.-Ing. Frank Mücklich and his team in Saarbrücken are constantly exploring new fields of application and open the Material Engineering Center Saarland (MECS) for direct industrial cooperation and science transfer.
2016 | Laser innovation prize DLIP
Berthold Leibinger Innovation Award – SurFunction co-founder Prof. Dr.-Ing. Frank Mücklich and Prof. Dr.-Ing. Lasagni are awarded the Berthold Leibinger Innovation Prize for the development of Direct Laser Interference Structuring (DLIP).
2021 | First DLIP commercialization
SurFunction has its operational start and offers tailor-made solutions in the fields of electrical systems, friction and wear, absorption, optical effects, hygiene and medicine, and wetting.
2022 | Extension of DLIP with complementary technologies
The DLIP technology is supplemented by complementary processes, such as wet-chemical or galvanic processes.
Partners and Network of SurFunction
SurFunction GmbH is a spin-off from the Steinbeis association, one of the internationally most successful service providers in knowledge and technology transfer with more than 1,100 transfer institutes/research centers and companies worldwide.
One of these institutes, the Steinbeis Research Center "Material Engineering Center Saarland (MECS)", based in Saarbrücken, was already founded ten years ago by Prof. Dr. Frank Mücklich. Thus, it became possible to develop the DLIP technology further, especially through industrial projects with direct application relevance.
Between MECS and SurFunction exists a trustful cooperation for the development of further application areas in the field of functional materials and surfaces.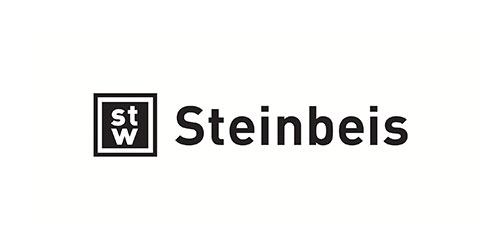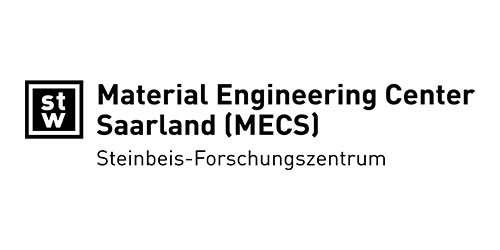 The locations in Saarbrücken and Dresden provide companies with complete DLIP systems and highly functional DLIP surfaces.
In addition to the location of the central organization, the focus at the headquarters in Saarbrücken is on product development and material analysis as well as further development in the DLIP area with complementary surface technologies. In addition, the functionalization of small to medium-sized 2D components takes place there.
SurFunction TEC is the competence center for the development and production of the next generation of DLIP optics (Gen II) in Dresden. The focus here is on process development and the functionalization of medium to large components up to 2.5D. In addition, SurFunction Tec has expertise in the indirect functionalization of thin plastics, for example with so-called "sleeves" using embossing processes.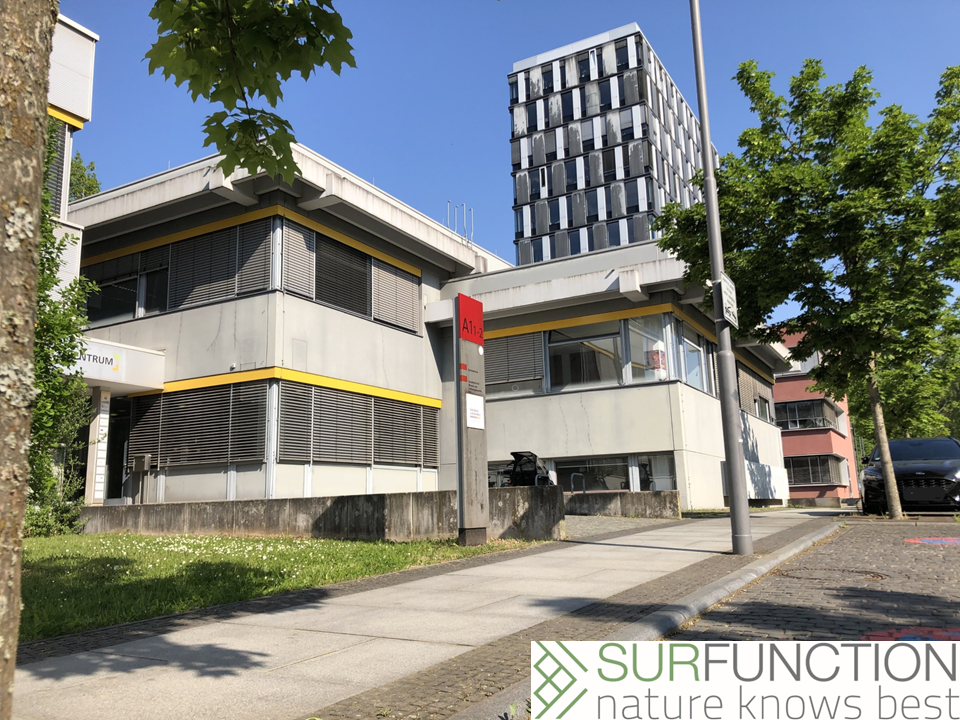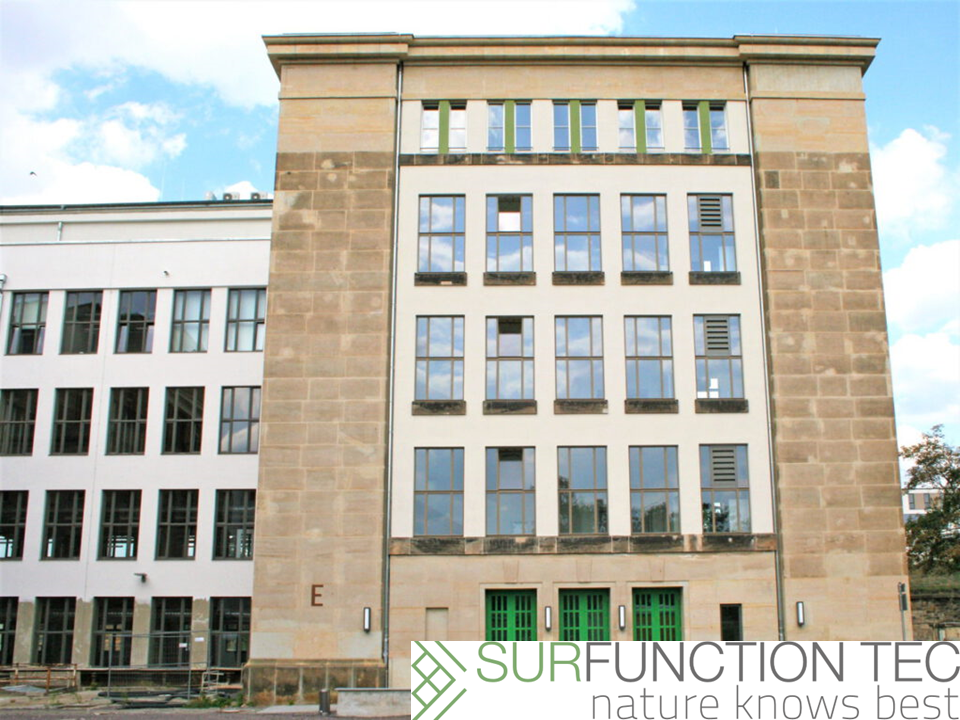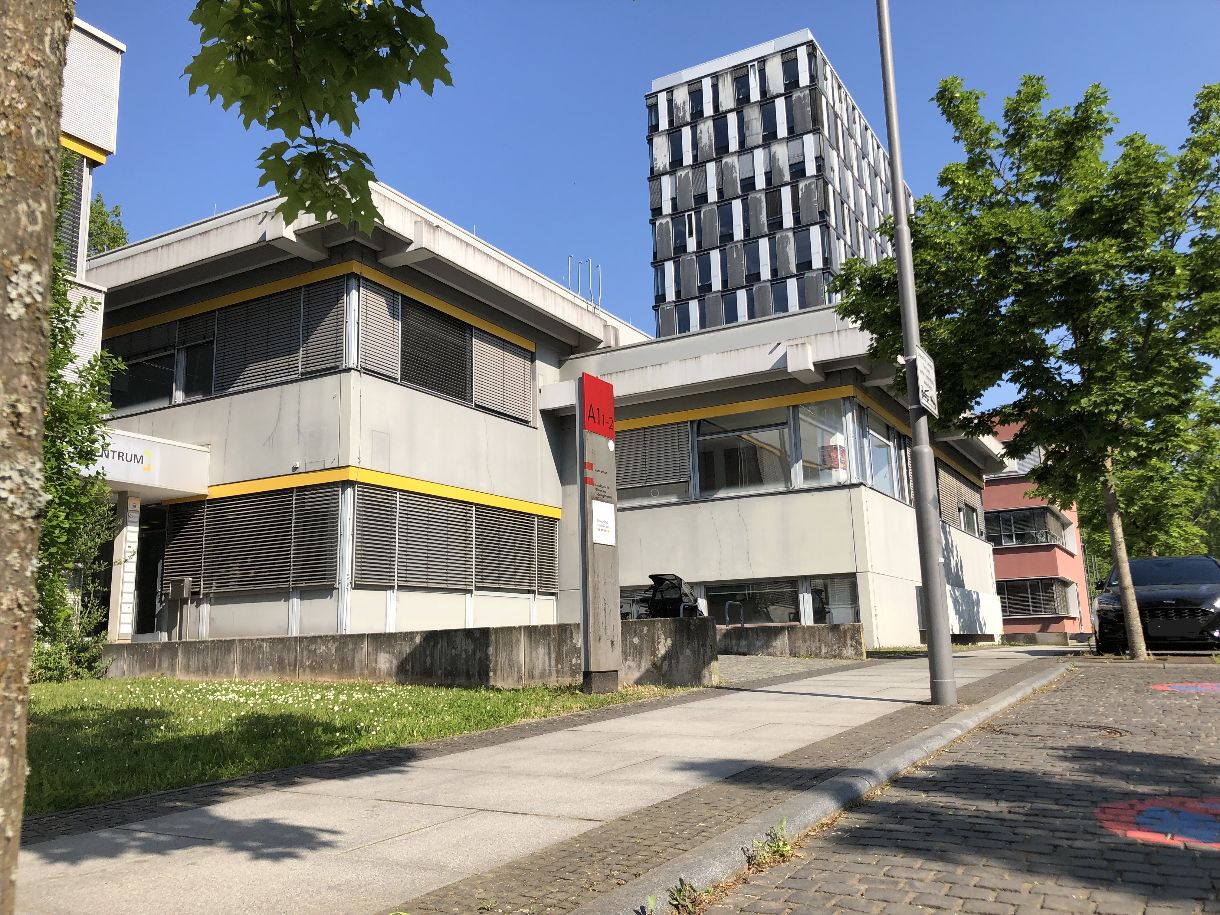 Do you have any questions?
Contact us now. Our experts will be happy to support you!
Big changes start on a small scale
Contact now the expert team of SurFunction GmbH. We will be glad to guide you to the next generation of your products with DLIP!