DLIP transfer from feasibility to mass production
You will receive a compact optical solution, called DLIP optical head, which manipulates the laser beam from a pulsed laser system in such a way that exactly the interference patterns are created which again create the desired structures and changes on your product surface at maximum processing speed.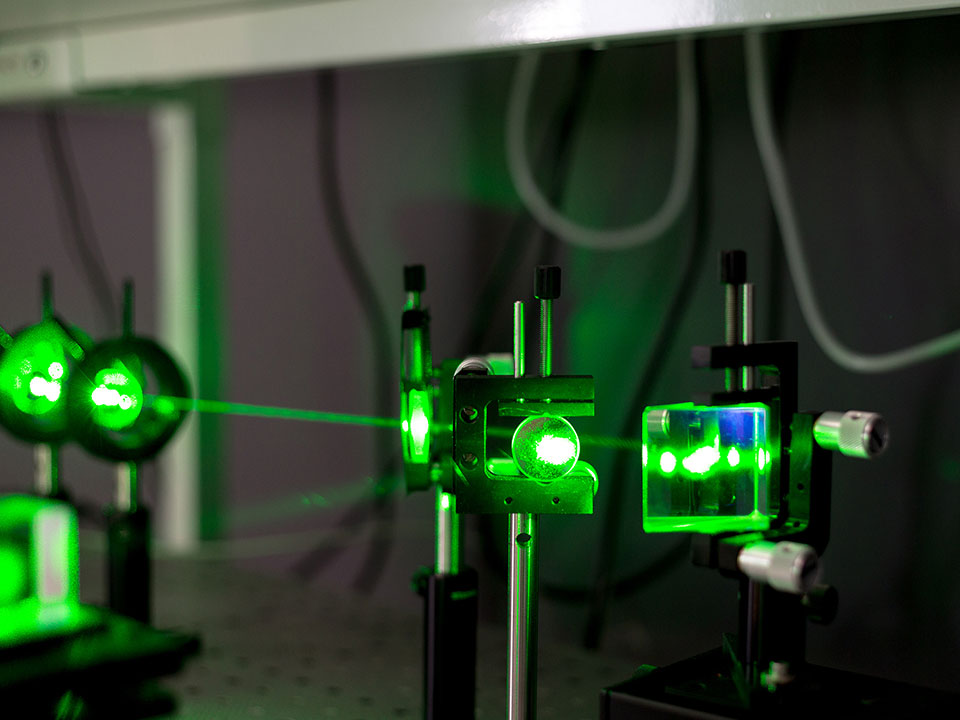 DLIP prototyping and pre-series production machines
Would you like to evaluate the DLIP technology in house before implementing it in your production?
On this basis, we would be pleased to develop a prototype or pre-series production machine for automated high-speed treatment of your product using DLIP. Due to the direct cooperation between your and our design engineers, you can reduce your costs and get familiar with the DLIP technology from the basics up through the development process of the prototype solution.
With the prototype or the pre-series production machine you will be able to convince yourself of the process stability and reliability under near-production conditions directly at your location.
Do you have any questions?
Contact us now. Our experts will be happy to support you!
Big changes start on a small scale
We are looking forward to supporting you with our optical heads, prototypes and pre-series production machines.