Electrical Contacts
New generation of electrical contacts – up to 40% reduced insertion force or up to 80% reduced contact resistance combined with increased reliability.
Reduced cycle times and costs in automotive production thanks to xDLIP structured connectors
Due to electrification (safety systems and infotainment) and autonomous driving, the number of electrical contacts per transport vehicle is increasing.
The electrical connectors, which are becoming increasingly multipolar, must be plugged by hand in an automotive production line without the use of special equipment and therefore must not exceed a standardized limit value of the plug force required for this purpose.
This limits the maximum possible number of electrical poles/contacts in the connector, leading to an increasing number of connectors to be plugged and thus to increased cycle times in an automotive production line.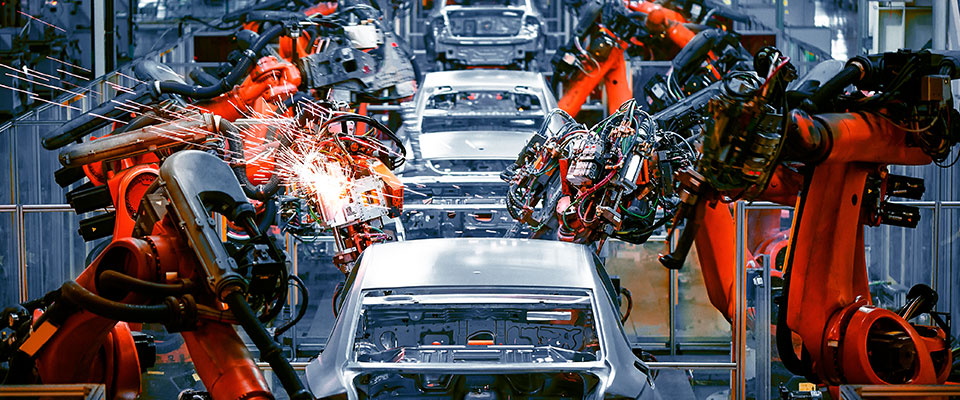 The use of xDLIP technology enables for electrical plug contacts:
Lower insertion forces
Higher reliability of electrical contacting
Reduced electrical contact resistance
More poles in multipolar connector
with no increase in total insertion force
Reduced number of plug connections
by using more poles in multipolar connectors
Reduced production times
due to reduced number of plug connections which need to be plugged
Increased productivity
through reduced cycle time per vehicle
Reduction of manufacturing costs
per transport vehicle (due to fewer subcomponents and reduced production time)
More sustainable production
due to less material, subcomponents and plastic housing
Increased reliability
and lifetime of the electrical contact
40% more electrical contacts per connector
The frictional force of electrical contacts is reduced by up to 40% using xDLIP technology, which increases the allowed number of electrical contacts per connector by up to 40%!
Depending on the materials, coating and mechanical contact situation of the connectors, a selected optimized surface structure is created at the point of mechanical contact of the connector by using the xDLIP technology.
This is done automatically and at record speed (several m/min depending on the belt material/connector).
For the best technological transfer performance of the year (from the laboratory to the industrial application), the SurFunction team was awarded with the Löhn Award 2019 together with the company TE Connectivity.
Electrical contact resistance reduced by up to 80%
Depending on the material system, xDLIP can reduce the electrical contact resistance up to 80%.
The xDLIP laser structuring technology drastically improves the connectivity of the surfaces in contact with each other on a microscopic level.
This leads to lower electrical losses and higher amounts of current which can be conducted without thermal stress and damage to the contact due to resistance heating.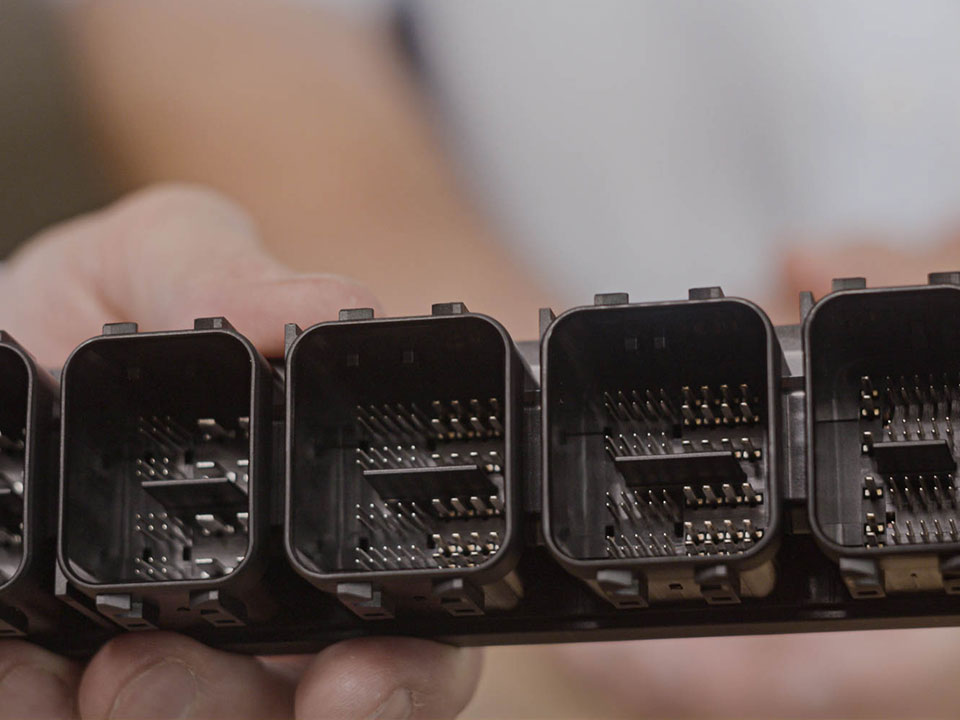 Increased reliability & repeatability
Existing electrical contacts show a rather arbitrary, statistical surface roughness caused by the manufacturing process. Accordingly, the measured values of the insertion force or the electrical contact resistance spread widely.
xDLIP, on the other hand, creates a highly precise, deterministic surface structure on your electrical contact. This not only improves the function of your electrical connector but also makes it much more reliable.
This increased reliability and repeatability lead to significantly less potential technical malfunction or even failure of electrical contacts.
In addition, electrical contacts are exposed to permanent vibrations over the course of their lifetime and are subject to a certain amount of wear (called fretting). However, xDLIP can effectively store wear particles in the generated laser structures and remove them from the direct contact surface. This not only reduces further signs of wear, but also ensures a permanent, reliable electrical contact.
Do you have any questions?
Contact us now. Our experts will be happy to support you!
Do you want to reduce your production costs, increase your productivity or the reliability of your electrical connectors?